Sparkl is an AI art startup I helped build. Our mission is to create a human-friendly interface for generative image AIs.
I built the frontend. It's a modern React app with automatic image optimization, optimistic UI and intelligent caching. I also did a lot of design work on the brand, graphics, UX and typography.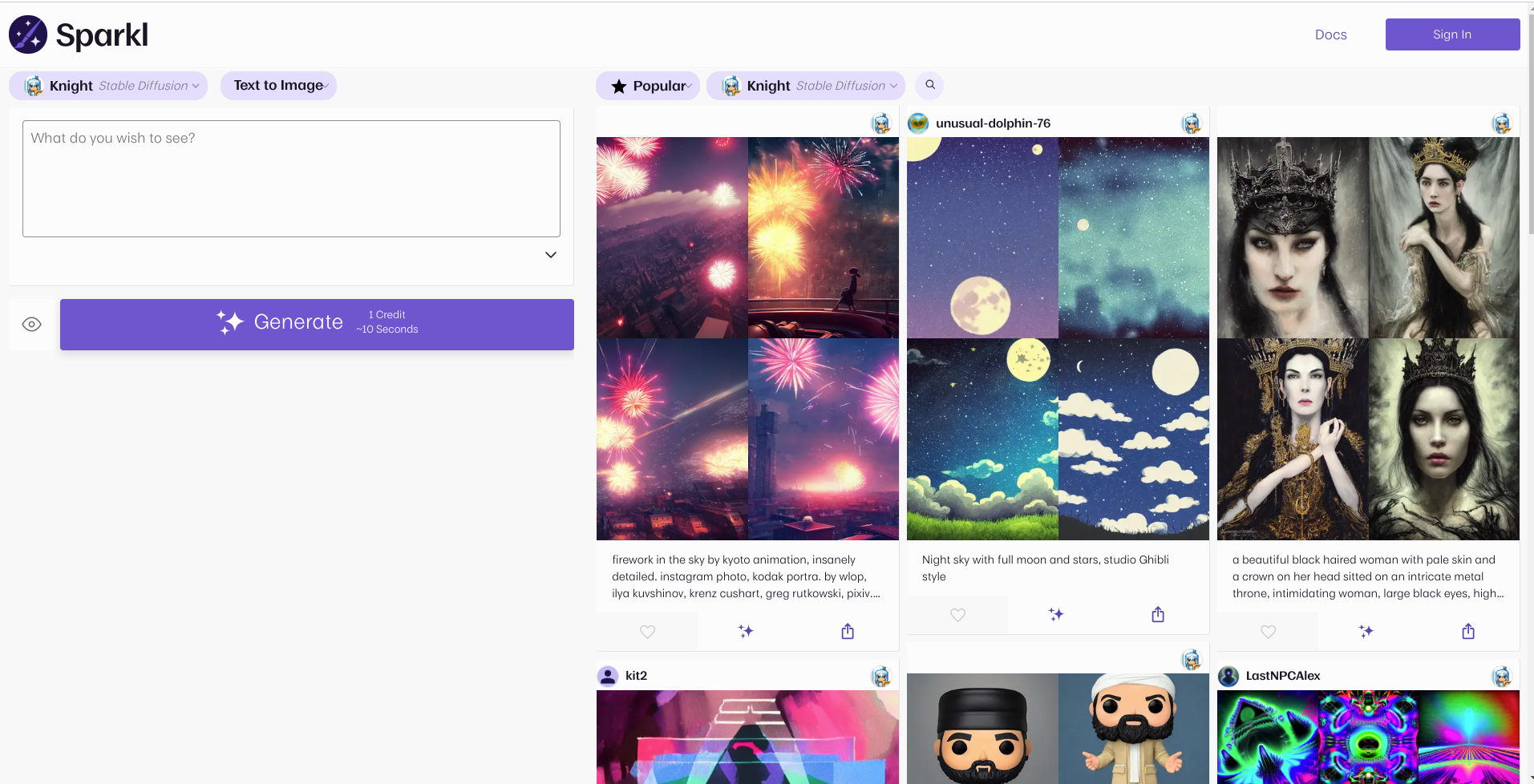 We offer text-to-image, image-to-image, and all the latest models.
Sign up with Sparkl and get free credits every day!